Posts for tag: nutrition
By Harper Dental
May 16, 2020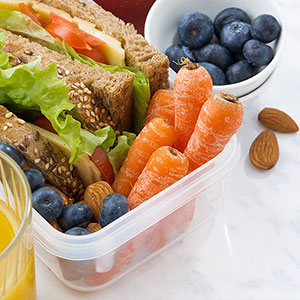 The food we eat not only provides us energy, but it also supplies nutrients to help the body remain healthy. The most important of these nutrients are minerals and tiny organic compounds called vitamins.
While all of the thirteen known vitamins and eleven minerals play a role in overall health, a few are especially important for your mouth. For example, vitamins D and K and the minerals calcium and phosphorus are essential for strong teeth. Another mineral, fluoride, helps fortify enamel, which can deter tooth decay.
Other vitamins and minerals serve as antioxidants, protecting us against molecules called free radicals that can damage cellular DNA and increasing our risk of cancer (including oral). Vitamins C and E and the mineral selenium fall into this category, as well as zinc for DNA repair.
We acquire these nutrients primarily in the foods we eat. But for certain people like older adults or pregnant or nursing women a healthy diet may not be enough. Any person who can't get enough of a particular vitamin or mineral should take a supplement to round out their nutritional needs.
If you don't have a condition that results in a nutrient deficiency, you may not see that much benefit from taking a supplement. In fact, taking too much of a dietary supplement could harm your health. For example, some studies have shown ingesting too much supplemental Vitamin E could increase the risk of heart failure or gastrointestinal cancer. And some dietary supplements can interact poorly with drugs like blood thinners or ibuprofen.
The best way to get the vitamins and minerals your body — and mouth — needs is to eat a healthy diet. Dairy products like fortified milk are a good way to get vitamin D, as well as calcium and phosphorus. Fruits and vegetables are a good source of Vitamin C. And while you can take in fluoride from toothpaste or other oral hygiene products, you'll also find it in seafood and tea.
While good oral hygiene and regular dental visits are necessary for dental health, your diet can also make a difference. Be sure you're getting all the nutrients your teeth and gums need.
If you would like more information on the role of diet in oral health, please contact us or schedule an appointment for a consultation. You can also learn more about this topic by reading the Dear Doctor magazine article "Vitamins & Dietary Supplements."
By Harper Dental
November 18, 2019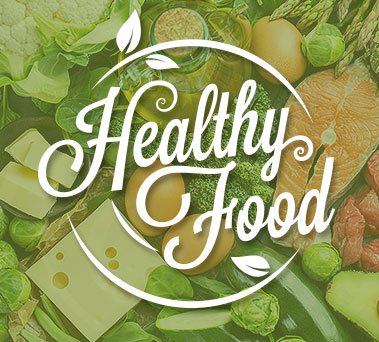 You can't separate your oral health from your overall health. What's beneficial for your body in general is usually beneficial for your teeth and gums.
Take the foods you eat: good nutrition is essential to general health and well-being. But the same foods that keep the rest of your body healthy often do the same for your mouth—and those that are not so good for the rest of you are usually not good for your teeth and gums either.
Here are 4 different types of foods that positively impact both mouth and body.
Cheese and dairy. Dairy products are rich in calcium, essential for strengthening both your bones and your teeth. Cheese helps stimulate saliva and protects against calcium loss. Cow's milk contains minerals and proteins both your body and mouth needs. It also contains lactose, a less acidic sugar that doesn't contribute to tooth decay.
Plant foods. Vegetables and fruit are loaded with vitamins and nutrients that keep the body functioning normally. They also contain fiber: Not only is this good for your digestive system, it requires chewing to break it down in the mouth, which stimulates saliva. A good flow of saliva helps prevent your mouth from becoming too acidic and thus more prone to dental disease.
Black and green teas. A nice cup of hot tea isn't just soothing—it's rich in antioxidants that help fight disease in the body (and the mouth). Black tea also contains fluoride, which has been proven to strengthen enamel against acid attack.
Chocolate. There's both good and bad news about this perennial favorite. The good news is the polyphenolic compounds (a kind of antioxidant) in unrefined cocoa can protect against disease including tooth decay. The bad news is most processed chocolate is loaded with added sugar—not the healthiest substance for your body, and definitely not for your teeth. Try then to incorporate small amounts of chocolate in your diet, the lower the sugar content the better.
Eating nutritiously helps your body stay healthy and disease-free. And coupled with daily hygiene and regular dental visits, it's one of the best things you can do for your teeth and gums.
If you would like more information on nutrition and dental health, please contact us or schedule an appointment for a consultation. You can also learn more about this topic by reading the Dear Doctor magazine article "Nutrition and Oral Health: How Diet Impacts Dental and General Health."
By Harper Dental
July 01, 2019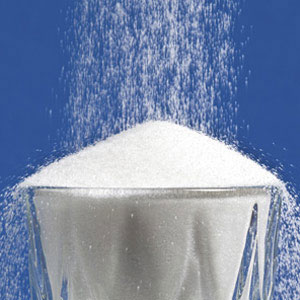 Occurrences of obesity and Type 2 diabetes have soared in the last few decades. While there are a number of influencing factors, health officials place most of the blame on one of our favorite foods: sugar. Only a generation ago we were consuming an annual average of 4 pounds per person. Now, it's nearly 90 pounds.
We've long known that sugar, a favorite food not only for humans but also oral bacteria, contributes to dental disease. But we now have even more to concern us—the effect of increased sugar consumption on health in general.
It's time we took steps to rein in our favorite carbohydrate. Easier said than done, of course—not only is it hard to resist, it's also hard to avoid. With its steady addition over the years to more and more processed foods, nearly 77% of the products on grocery store shelves contain some form of sugar.
Here's what you can do, though, to reduce sugar in your diet and take better care of your dental and general health.
Be alert to added sugar in processed foods. To make wiser food choices, become familiar with the U.S.-mandated ingredient listing on food product packaging—it tells if any sugar has been added and how much. You should also become acquainted with sugar's many names like "sucrose" or "high fructose corn syrup," and marketing claims like "low fat" that may mean the producer has added sugar to improve taste.
Avoid sodas and other prepared beverages. Some of the highest sources for added sugar are sodas, sports drinks, teas or juice. You may be surprised to learn you could consume your recommended daily amount of sugar in one can of soda. Substitute sugary beverages with unsweetened drinks or water.
Exercise your body—and your voice. Physical activity, even the slightest amount, helps your body metabolize the sugar you consume. And speaking of activity, exercise your right to have your voice heard by your elected officials in support of policy changes toward less sugar additives in food products.
Becoming an informed buyer, disciplined consumer and proactive citizen are the most important ingredients for stopping this destructive health epidemic. Your teeth—and the rest of your body—will thank you.
If you would like more information on the effects of sugar on dental and general health, please contact us or schedule an appointment for a consultation. You can also learn more about this topic by reading the Dear Doctor magazine article "The Bitter Truth About Sugar."